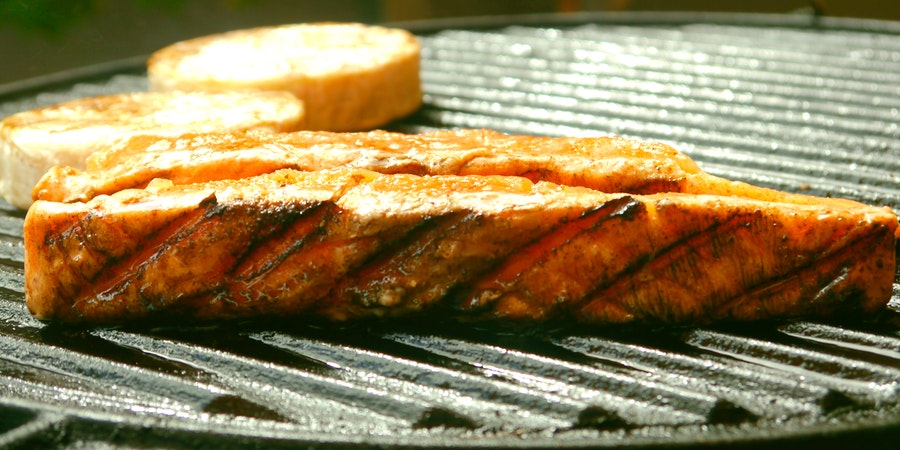 Doesn't it irk you when you are trying to flip meat on the grill and it gets stuck?
It will not come loose and ends up tearing into bits and pieces which make a mess and the meat becomes dry and not very nice to look at. If you do not want this to happen to you or if you have had this happen and you want to know how to stop meat sticking to a bbq grill and how to stop fish sticking to a bbq grill, we have some solutions for you. Here are some tricks and tips on what you can do to get stick-free grilling.
Get the basics right
There are three things you can do to make sure that your food does not stick every time you grill. First of all, the grill you use must be clean. Food sticks to dirty grill grates so they need to be cleaned every time after use. Secondly, you must coat the grill with oil so that food releases easily. Lastly, but probably the most important, the grill must be nice and hot when you put meat on, approximately 180 to 200 degrees C. Below are some steps you can follow:
Step 1:-
Get your supplies ready. You will need cooking oil (canola is a good option but if it is not available look for oil that is heat tolerant. The oil must be put in a small bowl and you need a grill brush to apply the oil with. You will also need some paper towels and long tongs.
Step 2:-
Heat the grill until it is very hot. You can close the lid for 10-15 minutes to ensure that the grates get very hot. Any food remnants will char and blacken. After this, they will be easier to scrape off. Use the grill brush to do this or aluminum foil as a substitute.
Step 3:-
Season the grates with canola oil. Put the oil into a small bowl and roll up some paper towels. Using a paper towel, dip it into the oil with the tongs. Get rid of the excess oil on the paper towel and make sure it is not dripping. If it drips into the grill it can flare up.
Step 4:-
Drag the oily end of the paper towel on the grill. The grills should get shiny from the oil. The heat from the grill will cook the oil and make the surface non-stick. Close the lid of the grill and let the grates heat up again before adding your food.
At Topnotch Outdoors we have a large selection of grilling materials you can choose from. Visit our website to see the full catalog. For more grilling ideas you can use, read our other blogs.
Apr 14, 2020

Category:

News
Comments: 0